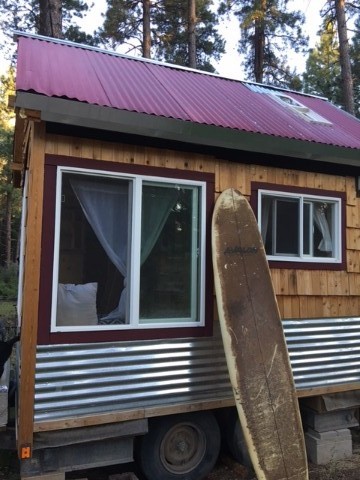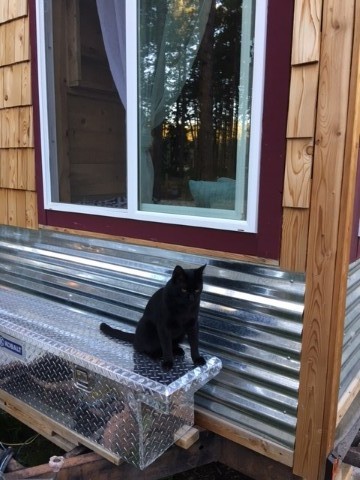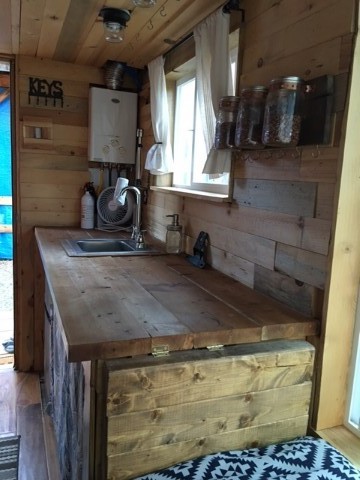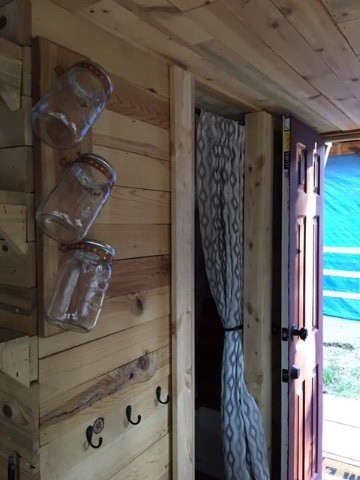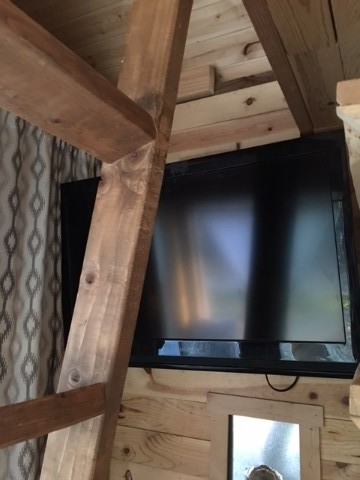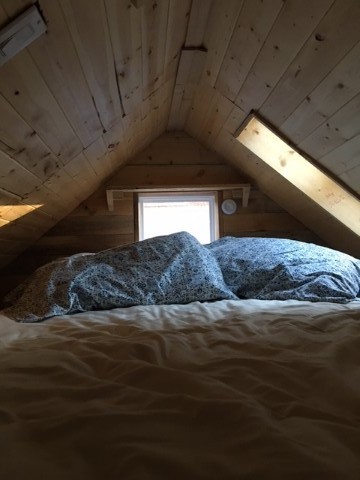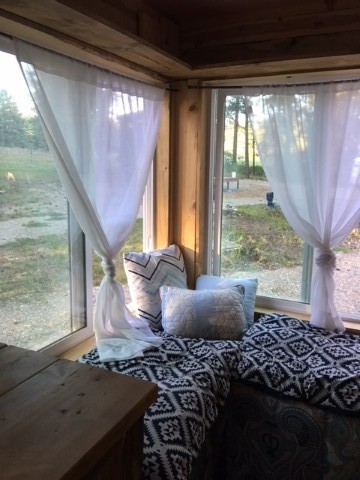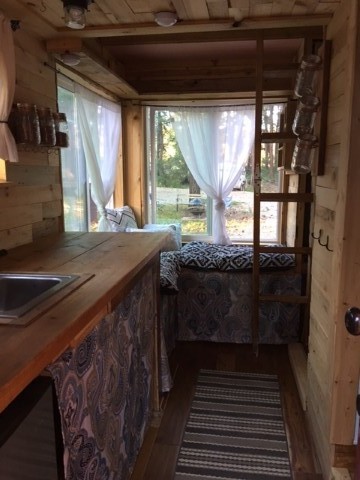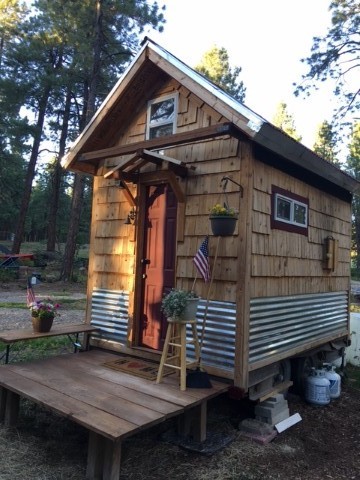 2016 NM Tiny Home On Wheels
contact 505-859-5554 to see it located in central New Mexico​
4 100Watt solar panel Array w Batteries. OffGrid or Ongrid, plumbed for gray water, queen foam mattress in loft, portable deck, propane ondemand hot water, propane heater, 109SF, compost toilet is basic 5G bucket, 50G potable tank, 12V pump , Cedar lined shower, CO DVM approved
$16000.00
​
8X12 X13
Ceiling hgt in kitchen 6.4
Can go on or off grid​​​​
​​
Colorado DVM approved
Clean Title
Homebuilt for
Snowload/Insulated​​​​
Sold AS IS​
Used, lived in for 1 yr by builder in Colorado Rockies. Owner moved to big city for work. His Loss is your Win.
Homebuilt, basic amenities for offgrid living, LED lighting, wired for offgrid or ongrid, can be hooked up to grid. Has Refrigerator, no cooktop or oven.
Foam insulation in floor, fiberglass in walls/ceiling.
3700lbs wgt.​​​